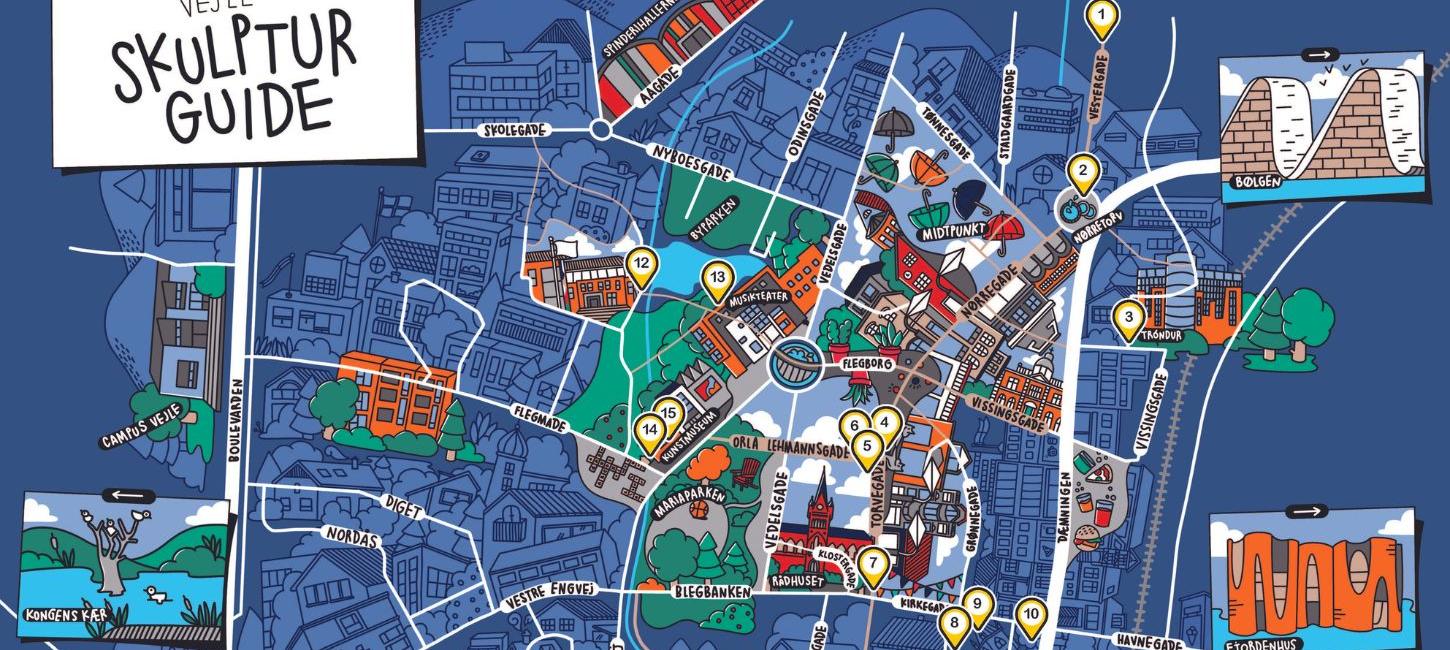 Vejle sculpture guide
Come along on VejleMuseerne's sculpture guide in the  city centre of Vejle.
Vejle is full of interesting art in the public space. The sculpture guide gives you an overview of some of the sculptures you can find around the city and offers visitors interested in art a chance to learn more about the unique art in Vejle. Take a stroll in the city centre, scan the QR codes and learn more about the sculptures and artists behind. 
At VejleMuseerne's website you'll find an overview of the routes of 1 km, 1,2 km, 2 km and 4,5 km as well as information about the sculptures along the routes.
Download Vejle's sculpture guide (in Danish)