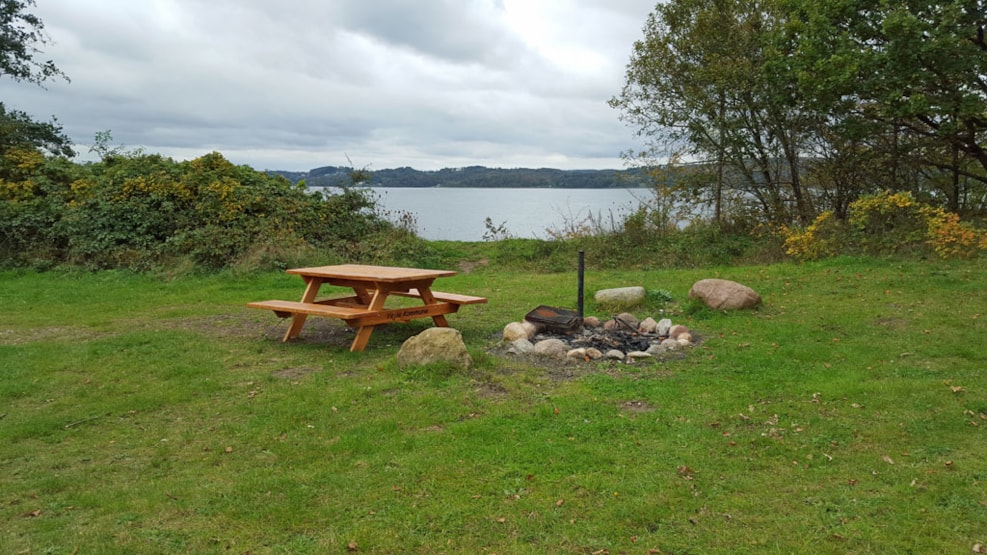 Andkær Vig – campfire site
A campfire site located by the bay Andkær Vig in the forest fringe of Sellerup Skov high above Vejle Inlet with unique panoramic views. Campfire with barbecue, table and chairs wit room for 12 persons as well as 3 shelters.
Facilities: Campfire site, BBQ, tables and benches
Number of persons: Room for 10-12 persons in the open
Toilet: Yes – from Easter until week 42
Access to water: No
Access to firewood: Yes
Other facilities: 3 shelters that can be booked via udeliv.vejle.dk. A signposted trail leads to Sellerup Skov.
Parking: Skovly 121, Andkær, 7080 Børkop