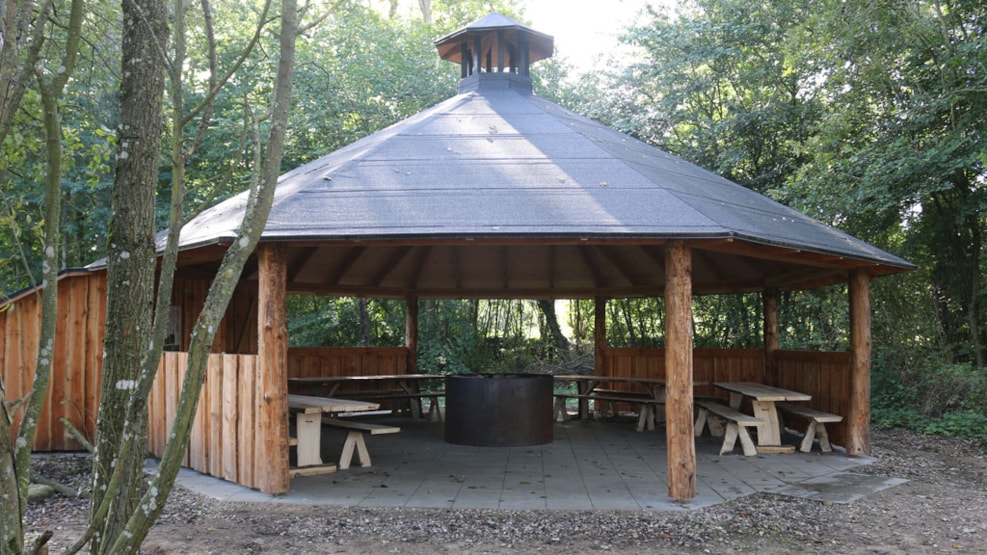 Brandbjerg Højskole – campfire shelter
The campfire shelter located at Brandbjerg Højskole is located beautifully in the woods close to the hiking trail Grejsdalstien. Here you will find room for 50 persons.
Facilities: Campfire shelter with tables and benches
Number of persons: Room for 40-50 persons under roof
Toilet: Yes
Access to water: Yes
Access to firewood: Yes
Other facilities: Hiking and mountain bike trails. Gear bank that can be booked via udeliv.vejle.dk.
Parking: Brandbjergvej 12, 7300 Jelling