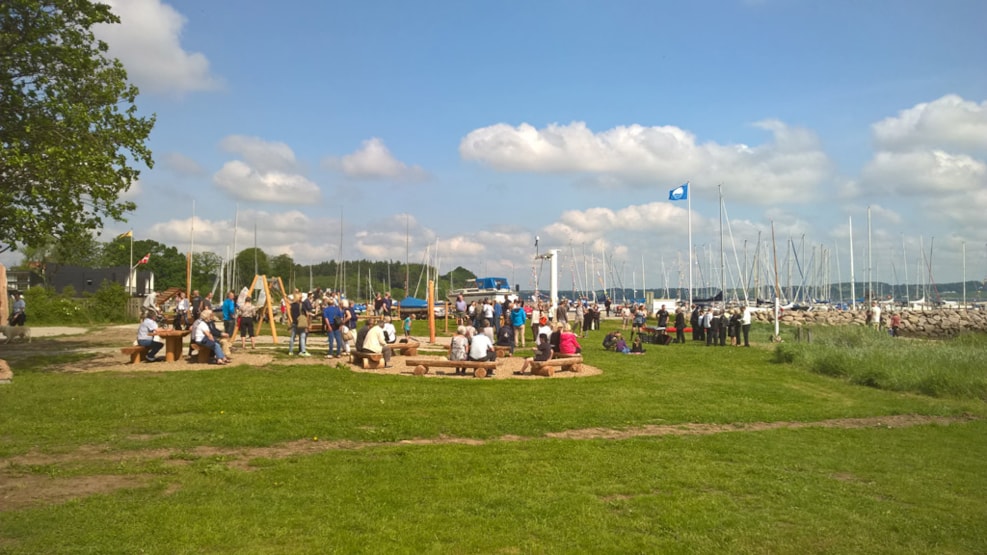 Brejning Skov – picnic shelter
You will find the Picnic shelter Brejning Forest in a forest clearing next to Brejning Marina at the Inlet of Vejle. A popular site with a very nice nature playground and 2 shelters. The picknick shelter has room for 20 persons.
Facilities: Picnic shelter, BBQ and campfire site with tables and benches
Number of persons: Room for 15-20 persons under roof, 20-25 persons at tables and benches in the open
Toilet: Yes, at Brejning Marina
Access to water: Yes
Access to firewood: Yes
Other facilities: Natural playground with ship, swings and balance bar.
Two shelters that can be booked via udeliv.vejle.dk.
Note: Since the location is adjacent to private land, peace and quiet is required from 22:00
Parking: Brejning Strand 104, Brejning, 7080 Børkop