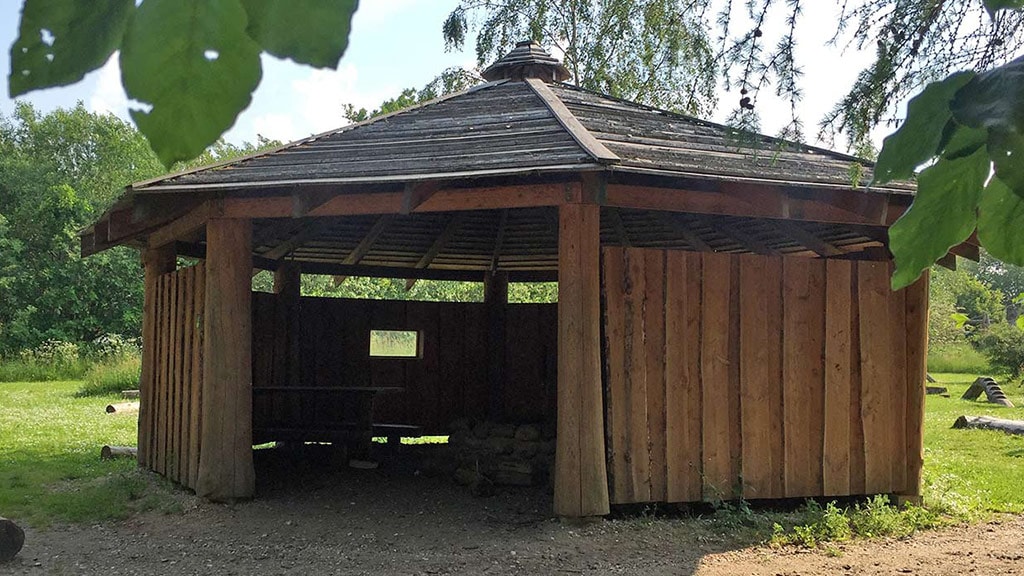 The forest by Give-Egnens Museum – campfire shelter
The campfire shelter located in a forest clearing by Give Local Heritage Museum. Room for 16 persons.
Facilities: Campfire shelter, tables and benches
Number of persons: Room for 16 persons under roof and 25-30 persons at tables and benches in the open
Toilet: No
Access to water: No
Access to firewood: Yes
Other facilities: Forest playground with climbing frame, balance beam, swings, climbing trees, etc.
Parking: Give-Egnens Museum, Donneruplundvej 2, 7323 Give – a forest lane leads to the BBQ shelter