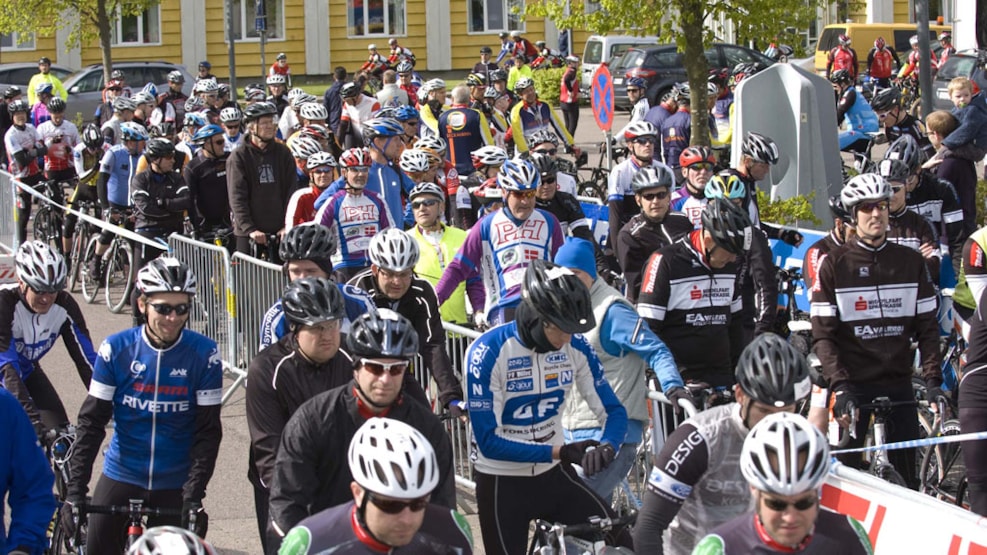 Grejsdalsløbet – cycle race
Grejsdalsløbet, Denmark's toughest recreational bike race. Despite this hard-hitting title, the Grejsdalsløbet is actually an bike race open for everyone.
Look forward to the Grejsdalsløbet cycle race 2023. Below is a description og the 2022 race.
You can sign up for 4 different competitions: A 26-km race where you can also use an electric bike. A 90-km race, which is aimed at riders relatively new to hill climbs. A 120-km race, which is aimed at recreational riders who have successfully trained during the spring, and finally the 'Spring Classic' of 220 km. This route is the ultimate challenge even for well-trained and experienced riders. The finish line for this route is at the top of one of Vejle's steepest hill climbs, Gl. Kongevej, with a maximum gradient of 19.10%.
The race takes place in the terrain around Vejle and offers a variety of experiences. The routes run through spring green forests and meander along the beautiful valley of Vejle Ådal, providing opportunities for great cycling experiences for all recreational riders.

Grejsdalsløbet gravel offers a 75-km gravel route, which meanders through Vejle and the surrounding Ice Age landscape.

All information about the events can be found on the race website, where you can also register for the race: www.grejsdalsloebet.dk