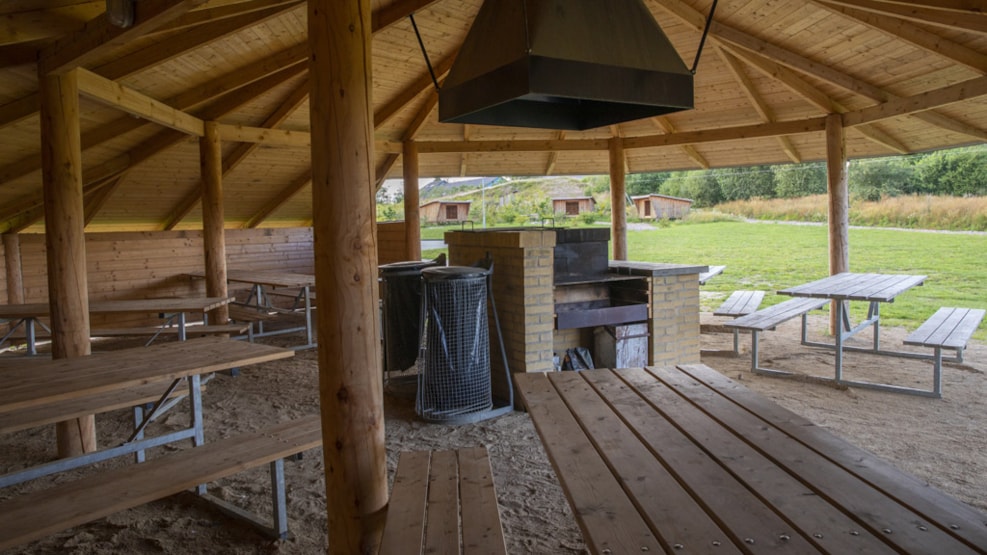 Grønbjerg – campfire shelter
Take the whole family to Grønbjerg campfire shelter close to Give. A large and spacious campfire shelter, with good facilities and room for 70 persons. Electricity, light and water are even included here. In connection with the campfire shelter there is also a large playground and three shelters, with room for 5-6 persons in each.
Facilities: Campfire shelter, which doubles as an outdoor community hall. Can be booked via Tel. +45 5335 2050.
Number of persons: Room for 70 persons
Toilet: Yes, when the shelter is pre-booked
Access to water: Yes, cold only
Access to firewood: Yes
Other facilities: Electricity. Playground. Three shelters.
Parking: Gammelbyvej 43, 7323 Give