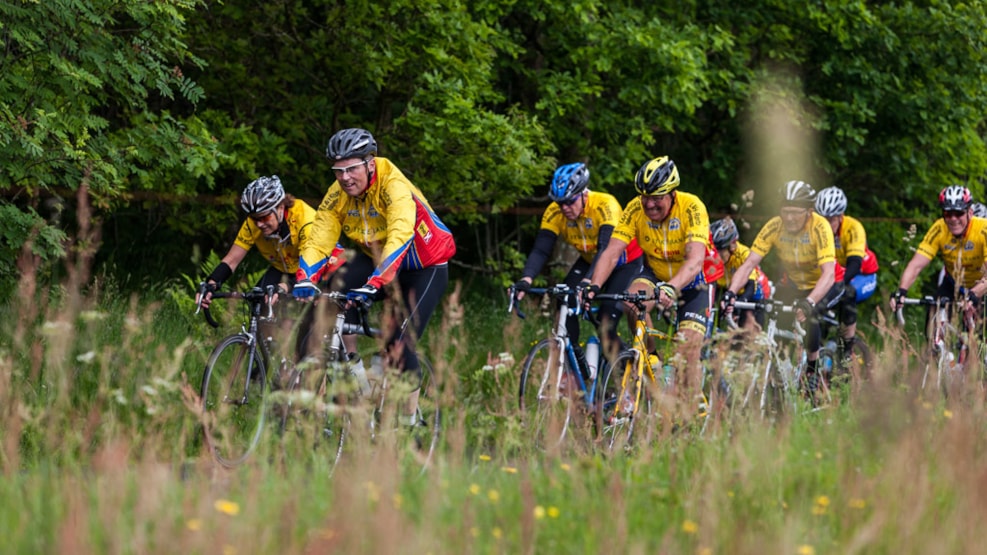 Hærvejsløbet (The Ancient Road Bicycle Race)
Look forward to 2021 and the next edition of the annual road cycling race along the Ancient Road (Hærvejen). The new 2021 programme is still pending, but below you can view last year's exciting programme.
Hærvejsløbet along the Ancient Road (Hærvejen) is organised by DGI. The race offers a choice of 9 different distances for road race riders and mountain bike riders alike. Great emphasis is given to the social experience of the competition and to helping each other out along the route. Team racing is encouraged, so riders start out on the race and reach the finish line together.
Nature, culture and history are very important experiences with this road race. The routes pass several attractions, such as the UNESCO World Heritage Jelling Monuments.

The DGI Hærvejsløbet road cycling race from Flensburg (275 km), Vejen (160 km), Aalborg (125 km), Nørre Snede (70 km) and Funder (45 km) all have their finish line in Viborg.

The DGI Hærvejsløbet MTB race from Jelling (Denmark's longest MTB race at 165 km), Bryrup (110 km), Engesvang (60 km) and Frederiks (40 km) all finish in Viborg.

Read more and sign up here www.haervejsloebet.dk