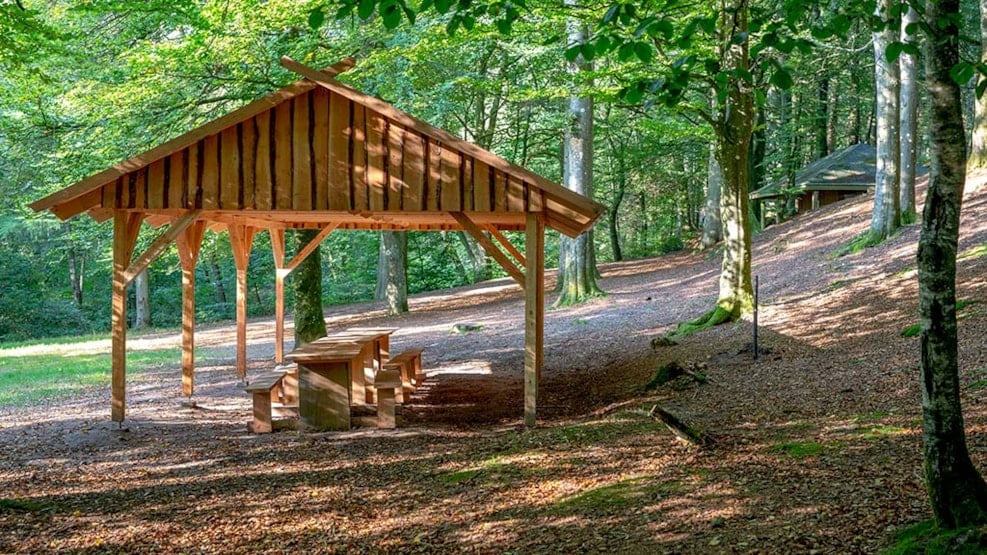 Hastrup Plantage by the canoe rest area – picnic shelter
At the canoe rest area in Hastrup Plantage you find a picnic shelter with a campfire site that offers beautiful river views of the Skjern Å river. Here is room for 30 people.
Facilities: A picnic shelter with barbecue and campfire site and three sets of picnic tables with benches.
Number of persons: Room for 30 people
Toilet: Yes, from 1 May to 1 November
Access to water: Yes, from 1 May to 1 November
Access to firewood: No
Other facilities: Canoe rest area
Location: Hastrup Plantage, Hastrupvej by Skjern Å, DK-7323 Give
Parking: Skovparkeringsplads P3, Hastrupvej 40, DK-7323 Give