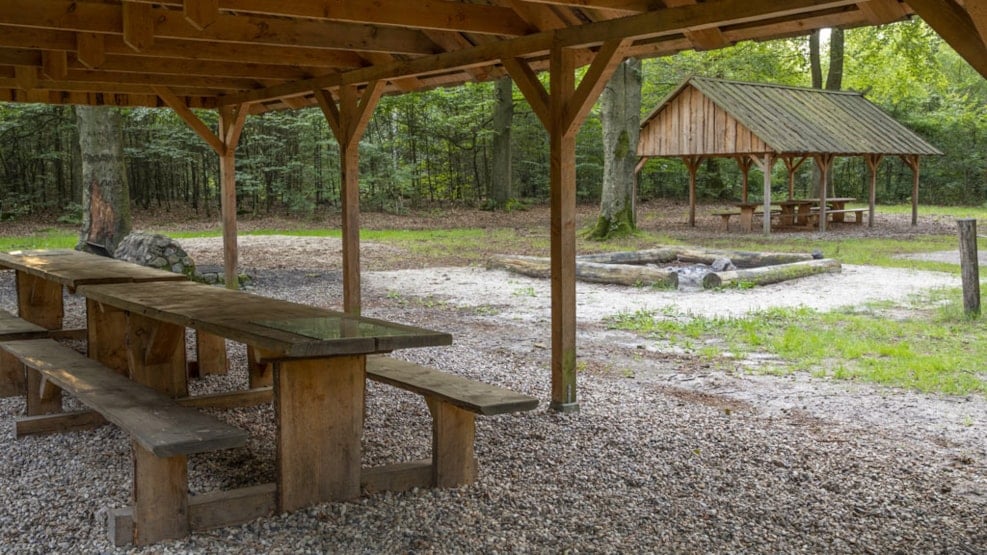 Hastrup Plantage – picnic shelters
At the forest playground in Hastrup Plantage close to Hastrup Lake, there are 2 picnic shelters with room for a total of 50 persons. Here is also a campfire site and barbecue area, a nature playground with many activity opportunities, 5 shelters as well as access to water and cloud toilet.
Facilities: Two picnic shelters with BBQ and campfire, tables and benches
Number of persons: Room for 20-25 persons in each shelter
Toilet: Yes, by the nearby canoe site
Access to water: No
Access to firewood: No
Other facilities: There is a large forest adventure playground in the area and five shelters that can be booked free of charge at www.udinaturen.dk.
Location: Hastrup Plantage, Hastrupvej, 7323 Give. Follow the gravel road on the opposite side of Hastrupvej from the parking lot approx. 200 meters to the forest playground.
Parking: Skovparkeringsplads P3, Hastrupvej, 7323 Give