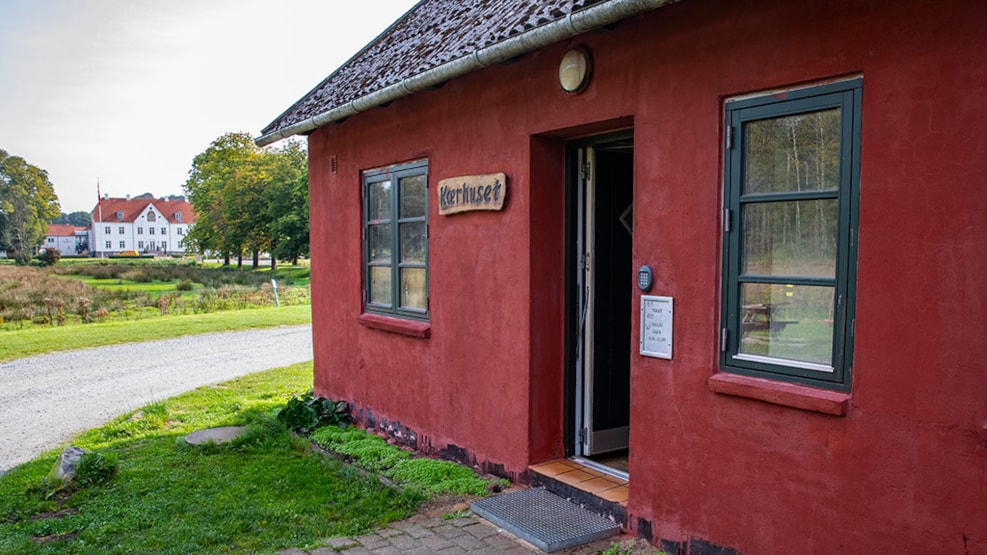 Kærhuset – forest shelter
The Kærhuset forest shelter is located in the northern wing of Haraldskær Avlsgård close to a forest and the large natural areas of the river valley of Vejle Ådal with popular hiking routes. Here is room for 25 people.
Facilities: The forest shelter is equipped with tables and benches, a kitchen sink, hobs, electric kettle, coffee pot, microwave and housekeeping utensils. Bring your own crockery, towels and tea towels. The forest hut is heated to 15°C during the winter. In the summer, a wood stove can be used for heating. The hut is booked via Udeliv Vejle. The price is DKK 350 for weekday evenings (after 15:00) and DKK 625 per day on weekends, which must be paid when the key is collected.
Number of persons: Room for 25 people in the forest shelter, and outside there are tables and benches for 10 adults and 14 children.
Toilet: Yes, open from 06:00 to 22:00
Access to water: Yes
Access to firewood: Yes
Other facilities: the area offers good signposted hiking routes, e.g. Bindeballestien. Kvak Mølle with shelters and a campfire shelter is within 300 metres.
Parking: Skibetvej 139, DK-7100 Vejle