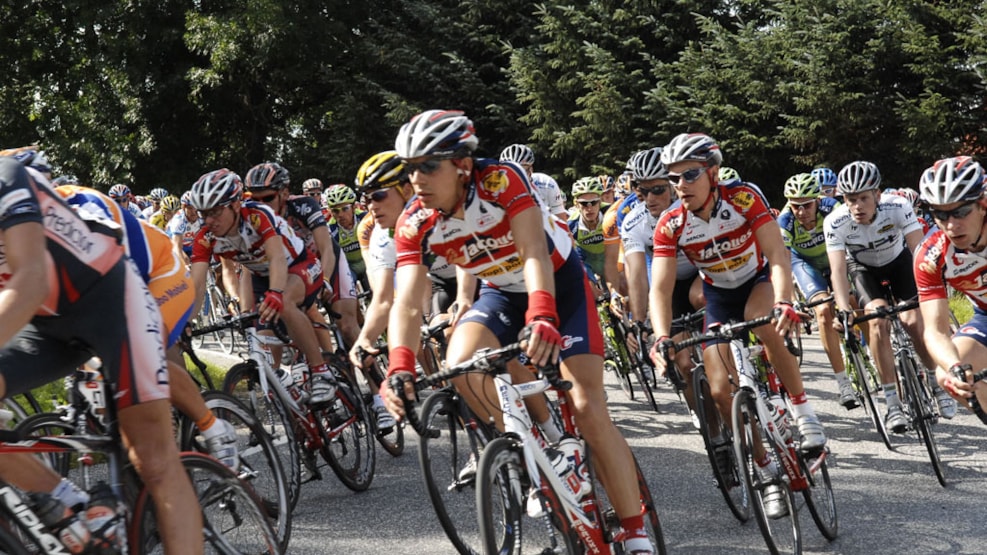 PostNord Danmark Rundt - Bicycle Stage Race
Each year, PostNord Danmark Rundt, a Danish road cycling race for professionals, visits Vejle. Since 2004, the road of Kiddesvej in Vejle has played a decisive role for the queen stage and the outcome of the race.
PostNord Danmark Rundt was first launched in 1985 and has been held every year since 1994. The race, which is part of UCI's Europe Tour, consists of five stages of which the queen stage is hosted in Vejle. The road cycling race combines several competitions: team, youth, hill, points and 'fighter' competitions where riders vie for the PostNord Denmark blue jersey.

The finish area around Kiddesvej will once again be abuzz with excitement when the riders battle their way up the many steep hills. The cycling drama will furthermore take place on the roads in and around Vejle. Here spectators will watch the lead riders as they break out and jostle to pass the finish line first.

This year's Queen's Stage 2021, which is 218 km in length with a combined hill climb of 2,100 metres, is the longest and most demanding stage of the race. The stage starts in the town of Tønder and marks the first time the town hosts a stage start. Route: Tønder-Løgumkloster-Agerskov-Vojens-Tørning Mølle-Jels Sø-Egtved-Ravning-Østengård-Jennum-Skibet-Nørre Vilstrup-Vejle. The Queen's Stage ends with 3 laps of 5.7 km. The expected arrival at the circuit is at 17:15. The run-up on Koldingvej in Vejle is expected at approx. 17:31.

See the schedule of the queen stage.

Read about road closure and traffic info.