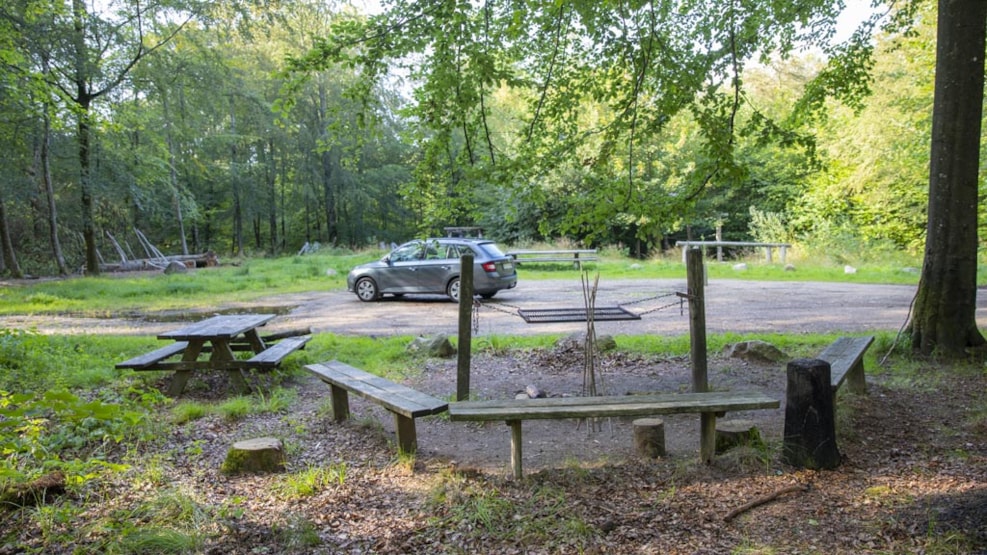 Refstrup Skov – campfire site
Make a nice meal at the Refstrup Skov campfire site in the southeastern part of the forest Refstrup Skov northwest of Gadbjerg near Vejle. It is also possible to book shelters and children can play at the forest playground. There is room for 25 persons by the campfire site.
Facilities: Campfire site, BBQ, tables and benches
Number of persons: Room for 20-25 persons in the open
Toilet: No
Access to water: No
Access to firewood: No, but you may collect firewood from the forest bed
Other facilities: Shelter. Forest playground.
Parking: Allevej, 7321 Gadbjerg. Walk 500 metres along the forest lane