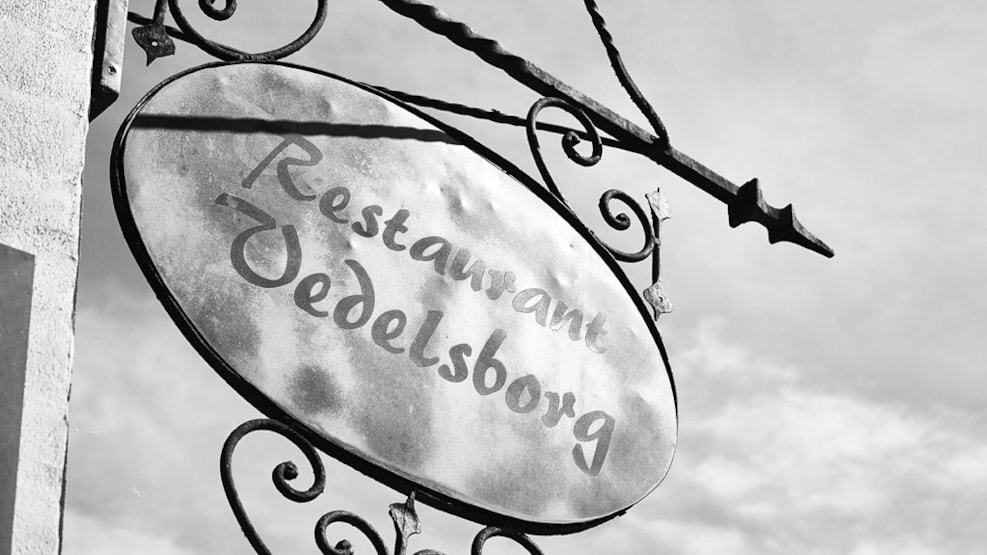 Restaurant Vedelsborg
Look forward to an exceptional culinary experience at Restaurant Vedelsborg in Vejle where you are in for a treat. The restaurant offers a cosy, intimate atmosphere.
At Restaurant Vedelsborg, the cuisine is created using prime produce and prepared with great care and respect. The extraordinary sensations and flavours range from sour to sweet and from crunchy to tender, moist and dry.

You can choose from an exquisite gourmet menu or the regular menu, both of which vary each month. And you also have the opportunity to enjoy gourmet cuisine at home with the restaurant catering service where you provide the finishing touch.

Restaurateur Michael Bøgild has aspired to become a chef since his early childhood. He started his career at restaurant kitchens in Silkeborg. His culinary training was completed in 2002 at Restaurant Vedelsborg where he has lent a personal touch to the menus over the years.

The young and dynamic team behind Restaurant Vedelsborg strives to offer unforgettable experiences.

Last dinner reservations at 21:00.