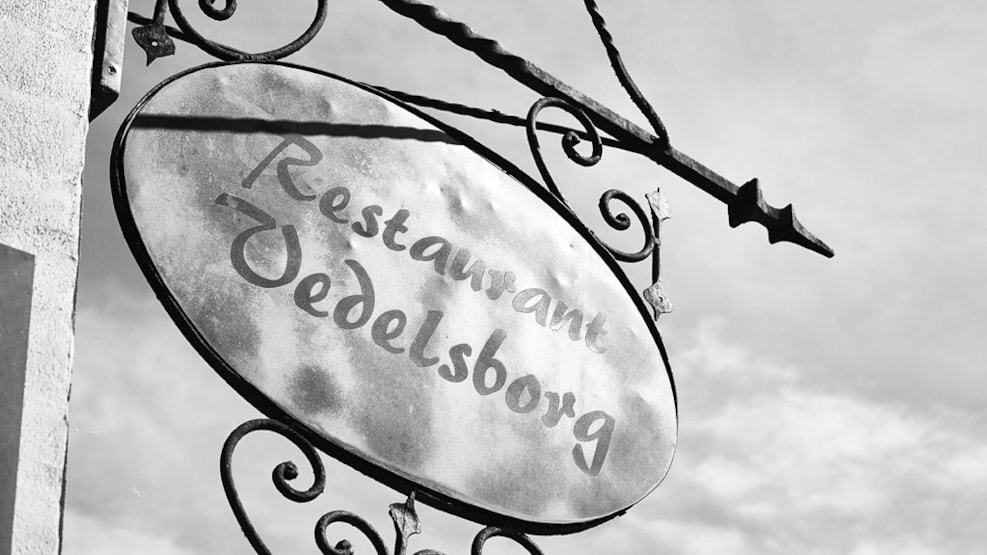 Restaurant Vedelsborg
Vedelsborg welcomes you in historic premises with a cozy and intimate atmosphere. The menu is based on the best Danish seasonal ingredients and the wine is carefully selected by the restaurant's skilled sommelier.
Chef Frederik Schmidt and sommelier Zouhaire Amara are the team behind Vedelsborg. They work passionately to present the restaurant's guests with lovely wines as well as innovative, exciting dishes that still respect the Danish food tradition.
The restaurant also hosts various events. Including wine tastings, larger parties, and exciting themed evenings with the opportunity to experience flavors from different regions and countries.
The house where restaurant Vedelsborg is located was designed by architect Frits Jensen and was completed in March 1908. The first owner of restaurant Vedelsborg was called I.C. Christensen. Since then, the place has passed through many hands and in 1941 changed status from restaurant to pub. The place remained a pub until 1996, when Bo Engelbrecht and his wife, Marie, changed the style back to a restaurant. In 2000, the restaurant was taken over by Brian Laugesen. He created the style that was continued by Michael Bøgild & co. in 2004 and which was the starting point for the restaurant Vedelsborg is today.