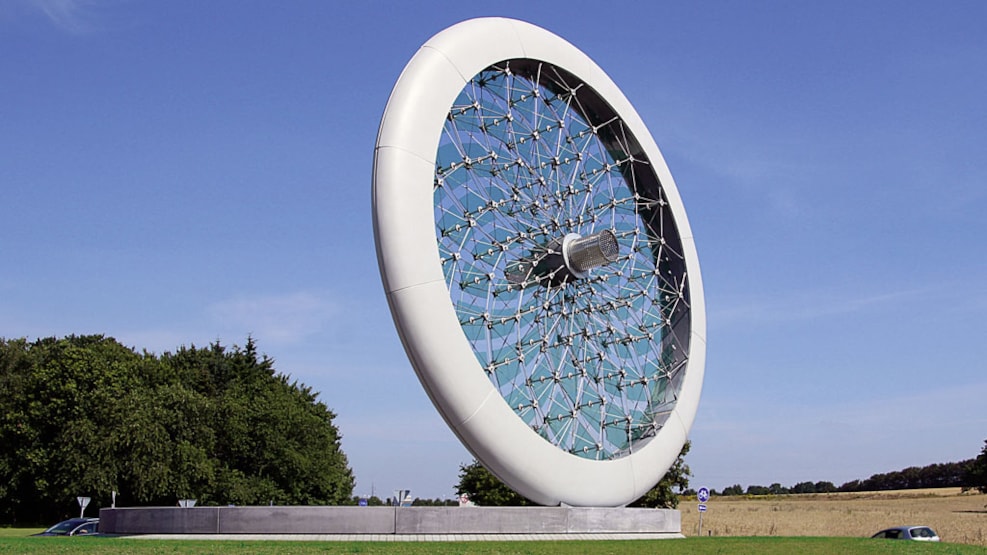 Sculpture walk in Give
Take a guided sculpture walk (or bike tour) in Give. On the guided walks, you will be introduced to a diversity of urban sculptures and will learn about the artists behind the artworks.
Give is known as a sculpture town, and not without reason. The townscape is a veritable open-air sculpture park with more than 65 exciting artworks created by artists from Denmark and abroad. The largest – "Solhjul" ("Sun Wheel") – is 12 metres tall.
There are three free guided sculpture walks on 14 June, 13 July and 11 August respectively. Again this year is also a guided sculpture tour on bike through the outskirts of town that ends at "Solhjul". The date has not yet been set.

Registration is not required. The tours are in Danish.
Meeting point: HUSET, Rådhusbakken 9, DK-7323 Give.