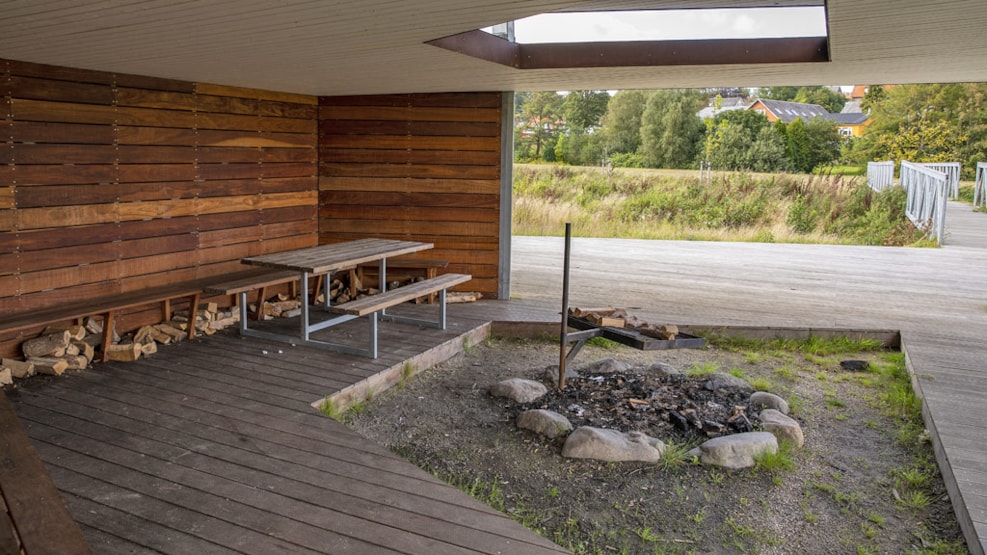 Sødalen – campfire shelter
Sødalen campfire shelter is centrally located in Egtved in a beautiful recreational area with a large rainwater lake. The campfire shelter is modernly built with room for 25 persons. Also try the outdoor fitness area or catch insects in the lake with the family.
Facilities: Campfire shelter, tables and benches
Number of persons: Room for 25 persons under roof
Toilet: Yes, by the service station at Vestergade
Access to water: No
Access to firewood: Yes
Other facilities: Gear bank with equipment to catch aquatic animals and insects in the lake. Outdoor fitness.
Location: Sødalen, 6040 Egtved. Follow the trail behind Dalhuset, Dalgade 15.
Parking: Egtved Hotel, Dalgade 16, 6040 Egtved. From here walk 100 meters.