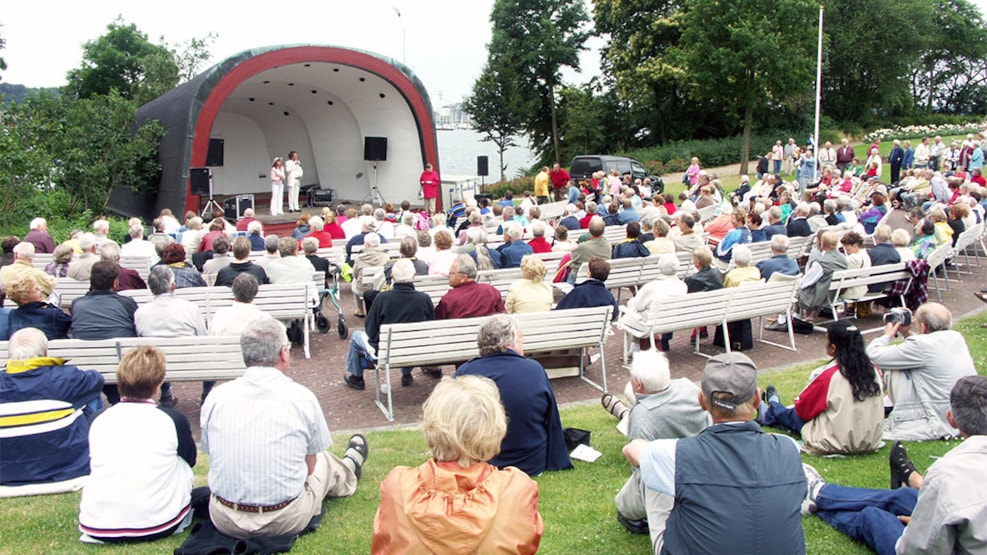 Summer concerts in Skyttehushaven
Summer concerts are hosted by FestiVejle and Vejle Municipality on Sundays in July and August in the beautiful Skyttehushave park in Vejle. Just as in previous seasons, the concerts will feature a number of popular Danish names.
Summer concerts in 2021 will be hosted in full compliance with applicable COVID-19 regulations. The concerts are seated and the audience must bring their own chairs or blankets. There are no benches available.
The Skyttehuset restaurant is open from 11:00 – 17:00. Pre-booked lunch is served from 11:30-16:00 and afternoon coffee/cake from 15:00-17:00.
There is free admission to the summer concerts.