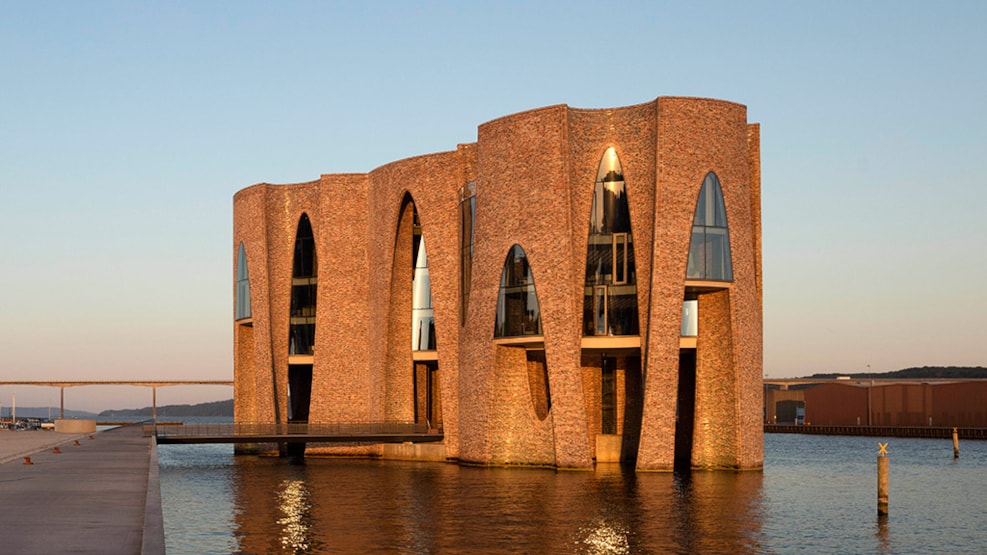 Verdensballetten ved Fjordenhus
Experience internationally celebrated ballet dancers, opera singers and classical musicians in a unique setting by the magnificent Vejle Inlet when Verdensballetten comes to town. You are invited to a world-class evening with a ballet performance in front of Olafur Eliasson's spectacular architectural artwork, Fjordenhus.
This summer, the Danish ballet company Verdensballetten welcomes audiences for the first time to performances at the architectural gem, Fjordenhus. Fjordenhus is beautifully located in Vejle Inlet with nature as its magnificent backdrop. On stage, you can experience a cast of principal dancers from some of the world's finest ballet companies, all while the evening sky turns to dusk and is reflected in the clear waters of Vejle Inlet.
With this revival of their 2022 performance, the ballet dancers will be accompanied on stage by internationally renowned classical musicians and opera singers.
Hosting the event is tenor and emcee Jens-Christian Wandt, who will entertain throughout the evening with anecdotes about the performance repertoire.
The colourful programme includes excerpts from such classical ballet performances as The Sleeping Beauty, Giselle and Manon. There will also be innovative choreography created especially for Verdensballetten.