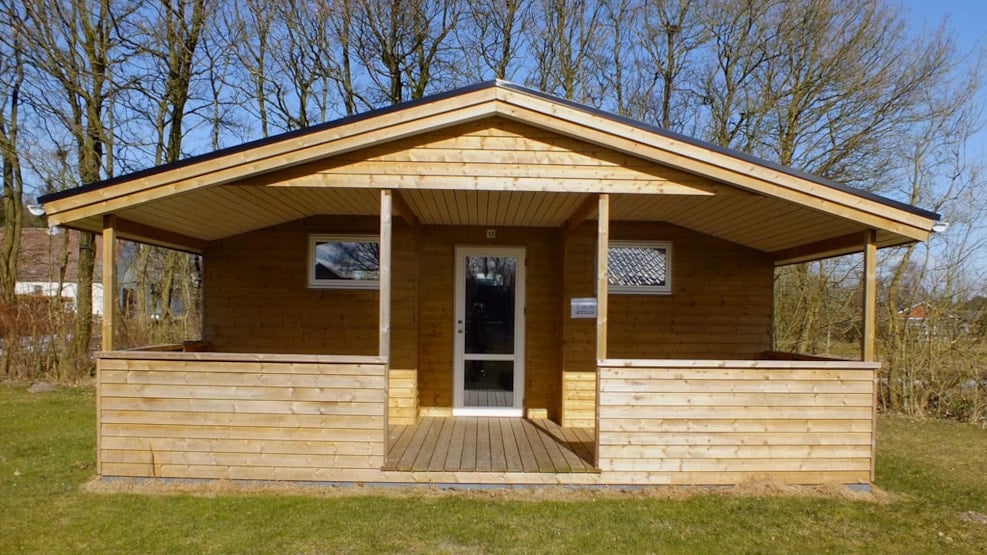 The Ancient Road Visitors' Centre in Kollemorten
At Hærvejscentret in Kollemorten (the Ancient Road Visitor Centre) you will find six chalets for rent as well as space for tents and motorhomes either located by the chalets or in the area by the newly built campfire cabin. The centre has a communal living room, bathroom, toilet and kitchen with free access for all. 
When booking a stay, you can choose bike rental and the purchase of firewood for the chalet.
There is a grocery store in the city centre (400 metres) with opening hours from 7:00-20:00 on all weekdays.
Contact details regarding accommodation can be found in the Hærvejscenter Kollemorten lounge, where there is also a self-service booking option. Pre-booking can also be made at www.haervejscenteret.dk. Accommodation outside the season is available by arrangement. Contact: +45 4280 2142.
Accommodation in the cabins costs DKK 100 per person per night for adults, DKK 50 for children aged 7-12 years. Children aged under seven stay free of charge. Tents and motorhome accommodation costs DKK 50 per person per night for adults, DKK 25 for children aged 7-12 years, and children under 7 years of age stay free of charge.
Hærvejscentret is located by the Ancient Road (Hærvejen) between Givskud and Nr. Snede. The area also serves as a scouting spot for Vonge-Kollemorten scouts, and there is also a kindergarten in the main building.