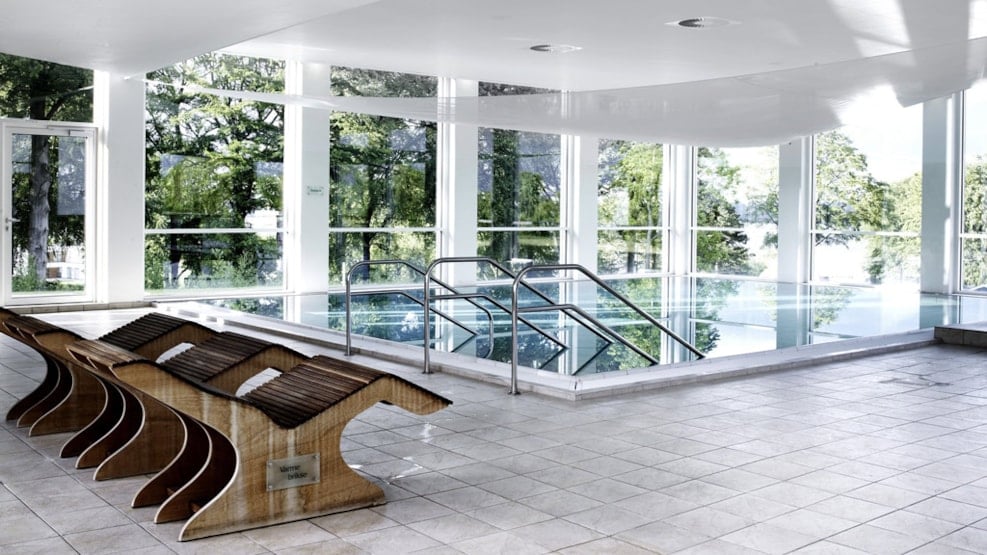 Comwell Kellers Park Vejle - spa
Comwell Kellers Park Vejle is a hotel of charm in beautiful, historic surroundings overlooking Vejle Inlet. The hotel offers some of Denmark's most luxurious spa facilities, including an AquaSpa and spa treatments.
Located between Vejle and Fredericia, the Comwell Kellers Park spa hotel enjoys exquisite and scenic surroundings with views to Vejle Inlet.
Enjoy a stay with access to indoor and outdoor spa facilities, including a shower walk, herbal sauna, spa, pool, light therapy, whirlpool, steam room, cold tub and the many other soothing spa experiences for body and soul.
The spa offers face-to-foot treatments of between 25-80 minutes from DKK 199-995.