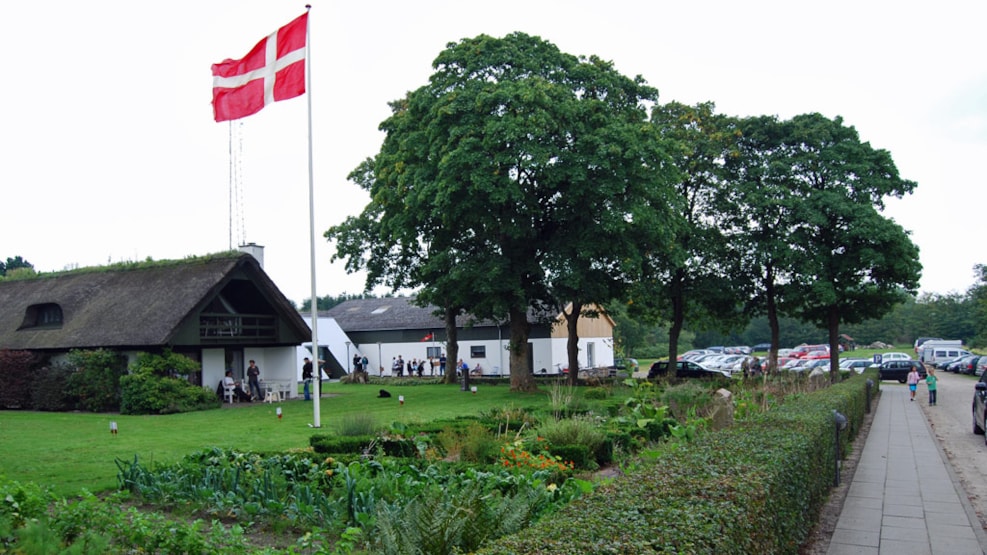 The Give-Egnens Museum
At the Give-Egnens Local Heritage Museum you can get close to history. Travel back in time and experience life on the heathland and in the railway town and look forward to exciting events and special exhibitions.
The museum's permanent exhibitions include "The Heathland Farm", "Trade and Crafts", "The Old Classroom", "Textiles and Handicrafts" and "The Niels Kjeldsen Hall". In "The Historic Kitchen" you can experience a wood-fired stove and taste the freshly baked waffles made on the stove.

At the Give-Egnens Museum you can roam freely on the farmland, through the medical herb garden, the kitchen garden, the apple grove and the museum forest, where there is a lovely forest playground with a campfire site.
Throughout the year, various activities and events are held, including lectures, winter and autumn holiday activities, a children's agricultural show and Christmas activities.
See opening hours and further information at www.gem.dk or on our Facebook or Instagram pages.