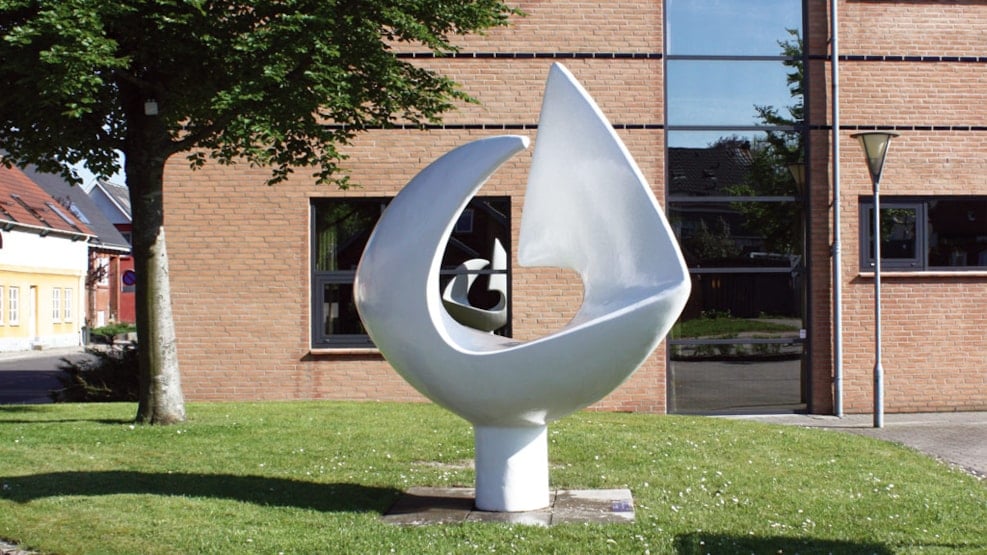 Give
Give is, with approx. 4,600 inhabitants, one of the center towns in the municipality of Vejle with a positive population growth, Give is located in the northwestern part of the municipality and is with 55 specialty and retail stores the shopping center for the municipality's western area. Around Give you can experience the Sculpture City Give, unique nature areas such as Rørbæk Lake and the spring of Denmark's largest river Gudenåen and not least sights such as GIVSKUD ZOO.
Give is known as a town of sculptures – 75 sculptures adorn the townscape. The unique natural surroundings of Give can be experienced by bicycle or on hiking tours along the Ancient Road, a historic Jutland thoroughfare through millennia. Among the highlights of the area is the 5-star rated attraction, GIVSKUD ZOO (safari park).

Close by you find the lake Rørbæk Sø. The soft rolling downs of the so-called Jutland Ridge are where Denmark's two largest rivers – Skjernåen and Gudenåen – have their spring within just a few hundred metres of each other. Tinnet Krat is home to pristine woodlands of primeval oak forest.

At Skjern Å Kanofart by Rørbæk Sø you can rent canoes for short or long trips along the Skjern Å. Here you can also find a large natural lake with put & take angling.

Givskud Zoo has been awarded 5 stars by the Association of Danish Tourist Attractions, and not without reason. The popular safari park allows visitors to drive through the open habitats of more than 700 animals representing 70 different species from around the world either by safari bus or by private car. Givskud Zoo also features a large playground area, a safari train, pets and farm animals, and much more.

Give offers good shopping opportunities. The area offers several good restaurants and good accommodations.

Give's history
Give Church was erected in the 12th century close by a sacred spring. The village of Give has since expanded and grew to prominence in 1892 when the Vejle-Give railway was opened. The local heritage museum, Museum Give, relates the story of local moorland farming of yore.