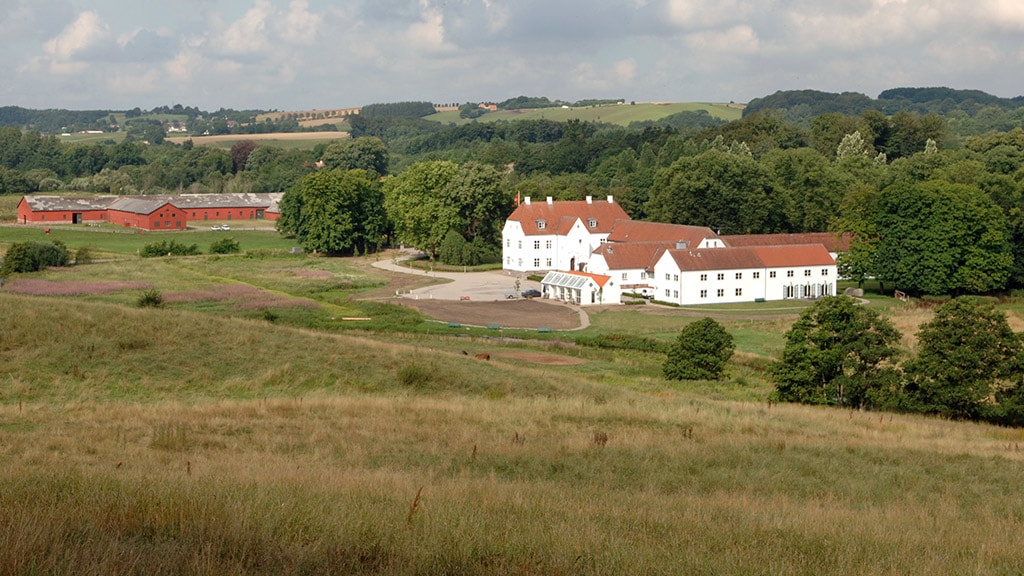 The Highland Route by Skibet - Panorama Route 4
The Highland Route (Højlandsruten) by the town of Skibet takes you past the lake of Fårup Sø, where you can relax or enjoy activities by the lake. The looped route of approx. 18 km also takes you past Haraldskær Manor and the river of Vejle Å.
The Højlandsruten cycle route takes you past the beautiful Haraldskær Manor and alongside the river of Vejle Å via Bindeballestien before you cross Vejlevej and head uphill towards Kærbølling Mark. At the top of the hill, you can enjoy views towards Vejle and the Vejle Bridge before the tour continues to the lake of Fårup Sø. You can also enjoy views across Fårup Sø from Jellingvej. During summer, rowboats and pedalos can be rented at the lake.
Towards Rugballe along Route 34, Højlandsruten offers an excellent view across the valley of Grejs Ådal. Before Høgsholt, the route heads towards Sleldevej, continues along Østengaardvej and Knabberupvej and returns to Skibet.
The Highland Route by Skibet is a tour suggestion and is not signposted. The panoramic route offers scenic views as well as small hidden places that invite calm, mindfulness and reflection.