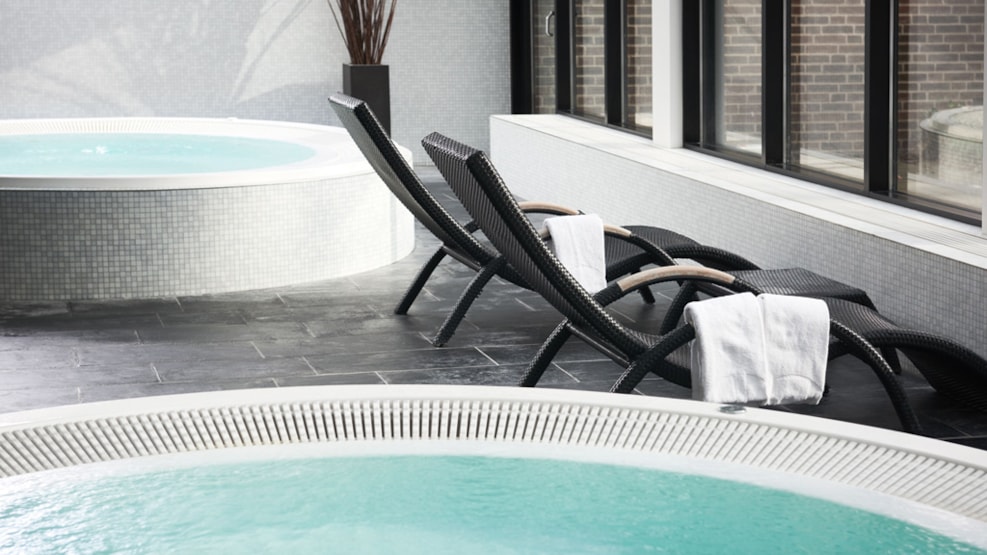 Munkebjerg Fit & Relax
A Tree-Top Luxury stay at Munkebjerg Hotel offers ample opportunity to pamper both body and soul. Munkebjerg Fit & Relax is a soul-soothing experience where you can enjoy indoor swimming, a steam bath and a fully equipped fitness studio. You can also indulge in spa treatments and relax in comfortable sun loungers.
The resort offers many intimate ambiances and a relaxing atmosphere where you can enjoy reading and a fresh cup of coffee.
Munkebjerg Hotel is surrounded by magnificent beech forest with pathways for nature walks and outdoor exercise. Scale the 240-step walkway through the forest to the sea or soak in the sea views and the woodland vistas from the terrace.
With its very own bakery, patisserie, butcher, and smokehouse, Munkebjerg Hotel is an exceptional gastronomic experience with a culinary emphasis on healthy eating.
Munkebjerg Hotel also has a nightclub, casino, tennis court and direct access to a golf course.