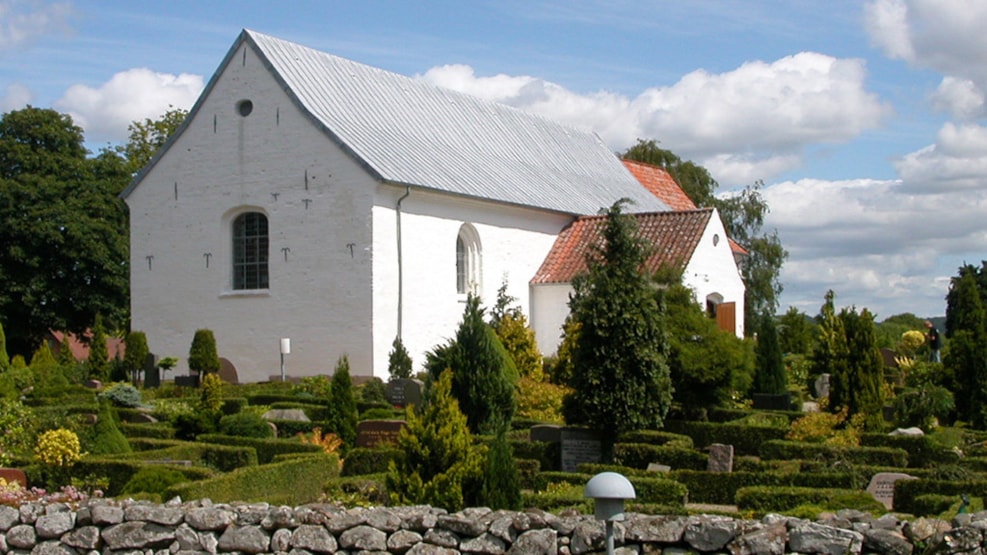 Skibet Church
Skibet Church was built between 1125 and 1150 and belonged to Haraldskær Manor until around  1936. Skibet Church was built in travertine with a Roman nave and chancel. 
The church is from before the time of towers. Among other things, the church has a Roman granite font and some very beautiful frescos from the eleventh century.   

The church is the home of several exciting stories.     
A key to the church can be borrowed from the sexton.
Opening hours (except from 9.00-12.00 Tuesday, Wednesday, and Thursday) by appointment. Please call the church servant on +4529396377.