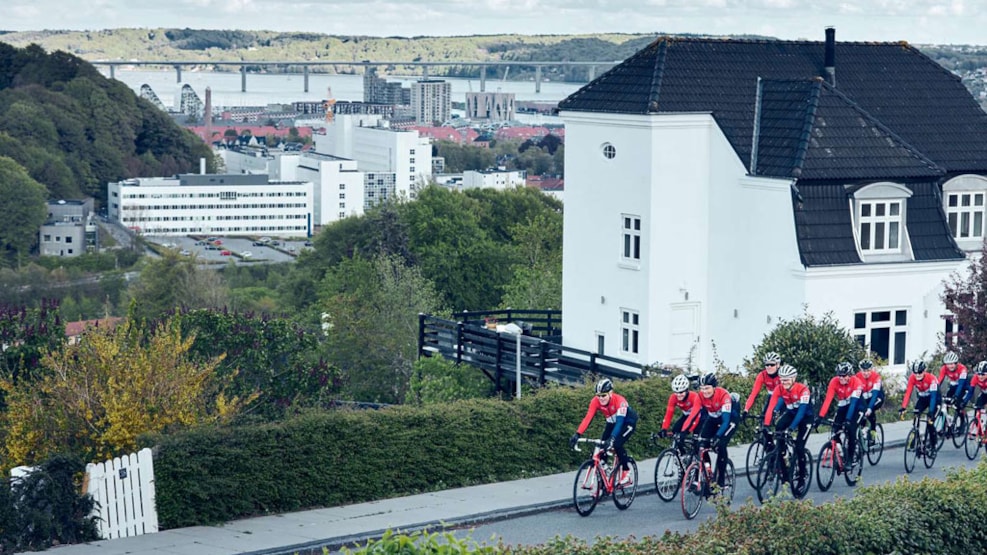 The Tough 100 mile Grand Fondos
150 km with 2,000 metres of total ascent. Many bike riders who set themselves the goal of completing the 100-mile Grand Fondos are much like athletes who see running the marathon as their goal achievement. Here, you meander through some of Denmark's most beautiful and toughest bike terrain.
The route includes Denmark's toughest cycling hill climbs, the legendary Kiddesvej and Gl. Kongevej / Chr. Winthersvej, which is the location of the queen stage of the PostNord Danmark Rundt road cycling race. The Munkebjerg descent is, indeed, in a league of its own.
Experience the beautiful scenery, while challenging yourself to this daunting road race.

Download the route to GPS