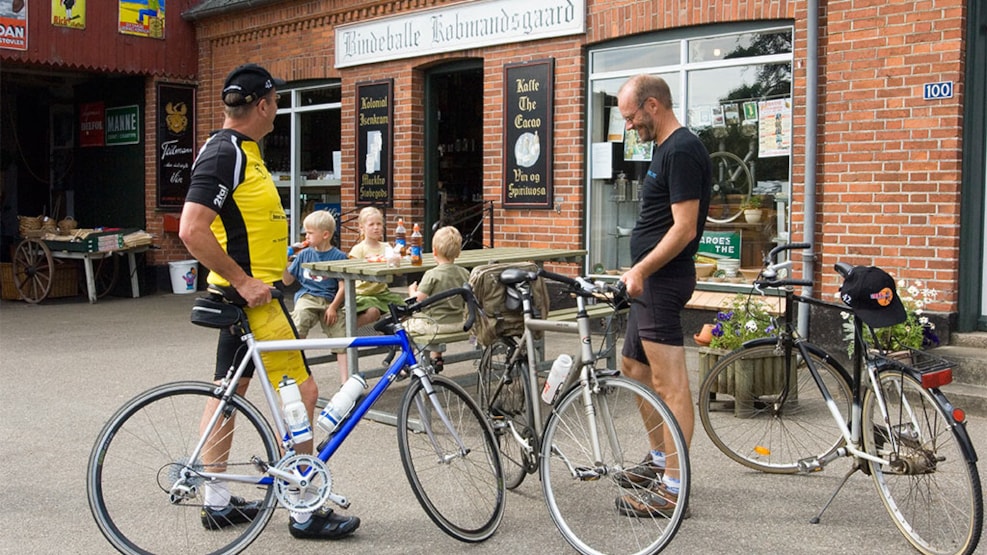 The Troldhedebanestien Route - Regional Bicycle Route No. 62
The Troldhedebanestien, Regional Bicycle Route 62, from Kolding direction Vejle takes you through small villages and beautiful nature areas. The 29 km long route ends at Bindeballe Købmandsgård.
On this stretch of Regional Route 62 (Trollhedebanestien) from Kolding to Vejle, you past through small villages and scenic nature. The one-way route is approx. 29 km long and ends at Bindeballe Købmandsgård (merchant house museum). It takes approximately one and a half hours to cycle the route from Vejle to Kolding.
For the first 10 km, you cycle along the disused Troldhede railway track south of the lakes of Donssøerne, past Harteværket and on to Ferup. Here, the Troldhede railway track meets Regional Route 62, which stretches from Gelballe in the south to the Ancient Road northwest of Egtved. From Ferup the tour continues north along country lanes to Jordrup, Knudsbøl and along a gravel road across the valley of Egtved Ådal and through Tågelund Plantage.

If you head south at Ferup, there is just 7 km to Gelballe where you can join National Route 6.