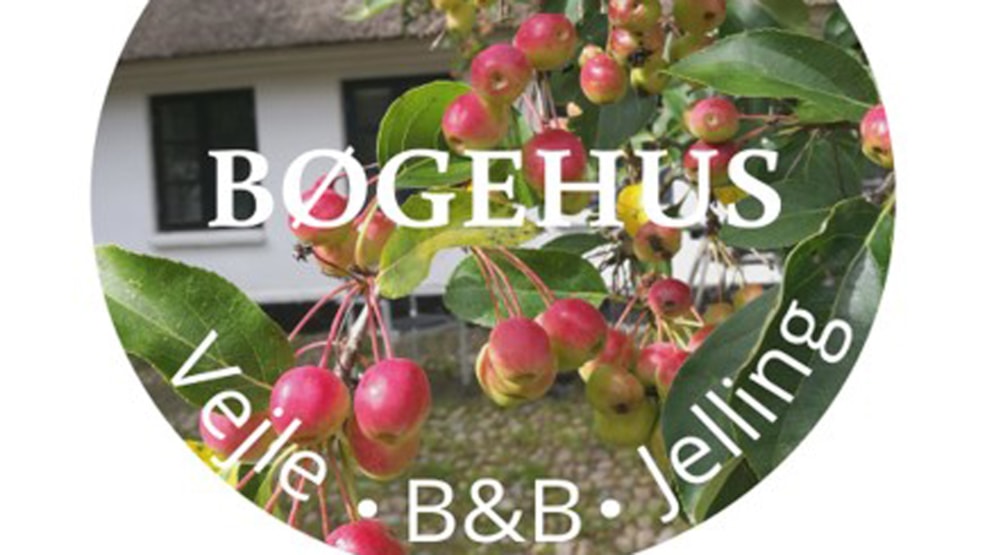 Bøgehus B&B
Bøgehus B&B is a charming and sustainable bed & breakfast located in scenic settings close to a wealth of nature, culture and family experiences.
At Bøgehus, we have restored an extensive section of the old farm and converted it into a well-appointed and comfortable B&B, where we strive to make your stay as comfortable and enjoyable an experience as possible, whether you are visiting as a tourist or for work.
When we purchased Bøgehus in 2016, the property had been exposed to fire, so we had to remove all interiors in the buildings. This allowed us to design large and inviting guestrooms and common areas. It also permitted us to pursue climate-friendly, future-proof construction, where we not only meet current but also future requirements in terms of insulation, choice of materials and construction. You will immediately spot our wind turbine, which can produce all the electricity we consume, and our biological treatment plant, where our wastewater is purified by bacteria, without the use of any kind of chemistry.
Naturally, we are dedicated to providing comfort to our guests. In addition to new, comfortable beds and a well-equipped kitchen, the guestrooms and common areas are furnished with recycled furniture and the walls are decorated with old pictures from the farmland. We aim to reflect an experience of what life was like on a Danish farm around 1930. As an added boon, all furnishing and any other items, such as the mirrors or anything else you perhaps fall in love with, are available for purchase. You are also welcome to use our spacious west-facing terrace and the large lawn, where various games are available.