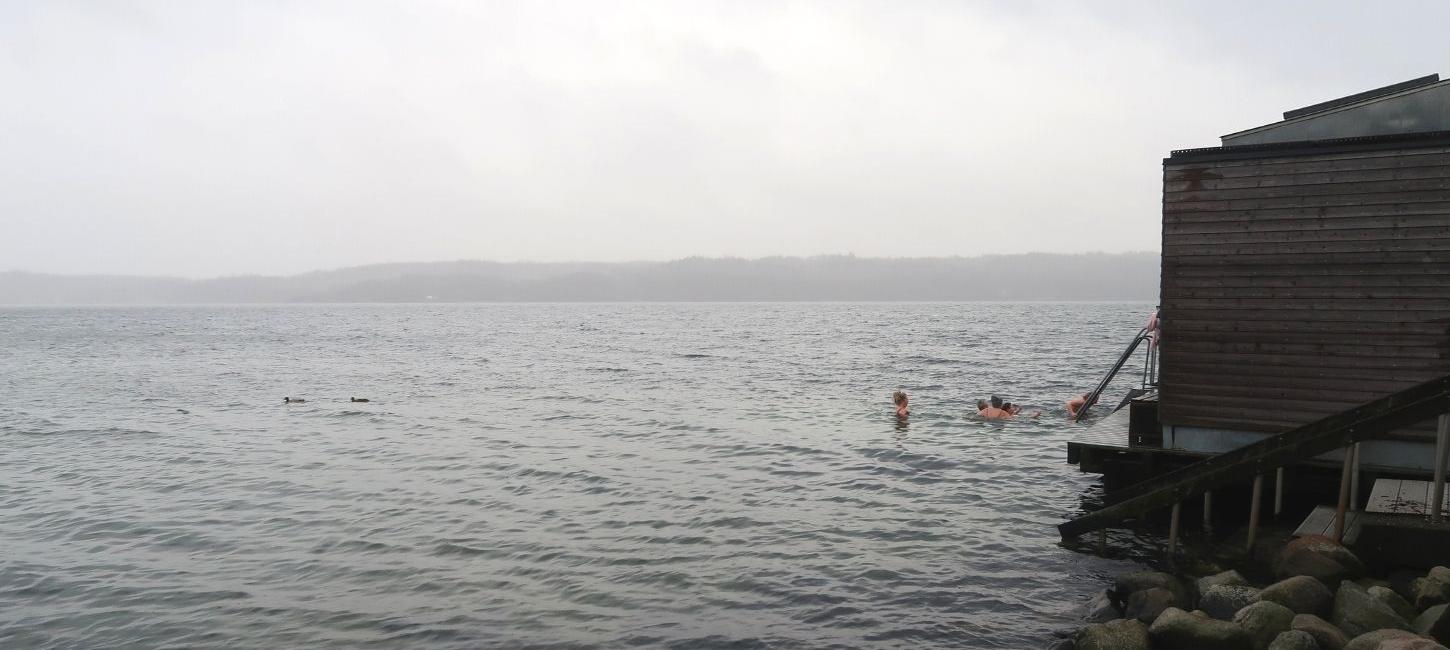 Winter bathing in Vejle Inlet
Winter bathing has become popular with Danes in recent years, and Vejle Inlet offers great opportunities to take a big icy dip into winter waters.
Give winter bathing a try
Why go winter bathing?
There is nothing more refreshing than taking a dip into the sea on a cold and clear winter's day. Winter bathing helps boost your immune system and metabolism – and releases endorphins to give you a happy buzz.
Are you ready to try winter bathing? Take an icy dip this winter and bathe like a Viking! View our list of selected winter bathing localities in Vejle. Remember! Always follow safety advice for winter bathing.
Where to winter bathe in Vejle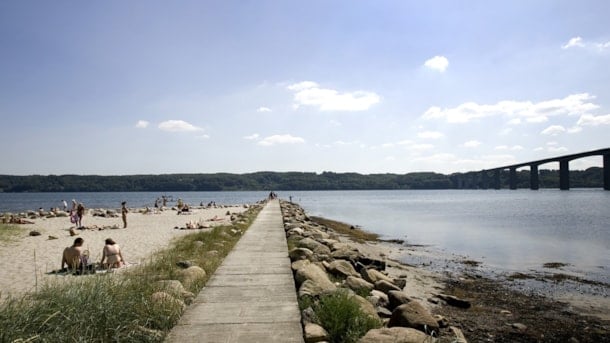 Albuen Beach
Vejle's most urban beach, Albuen, is located on the north side of the Vejle Inlet. A very popular beach, which is both family friendly and handicap friendly and with really good facilities. Here you w...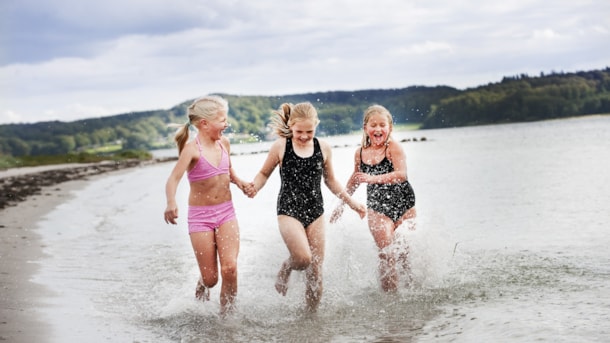 VisitVejle
Photo: VisitVejle
Tirsbæk Beach
Tirsbæk Strand is a popular and beautifully situated beach on the north side of Vejle Fjord approx. 8 km from Vejle city. Here you will find really good and child-friendly facilities with kiosk, jetty...
Mads Fjeldsø Christensen
Photo: Mads Fjeldsø Christensen
Vejle's waterfront
Vejle's waterfront has over the past few years been transformed into a modern and charming canal district with a vibrant maritime club life. Today the area features award-winning architecture and sust...
Vejle New Year's Bath
Every year on 31 December at 14:00, Vejle Nytårsbad (i.e. Vejle New Year's Bath) invites all winter bathers to take an icy plunge at Albuen Strand beach to celebrate the New Year. Participants support a worthy cause since revenues from ticket sales benefit the Make-A-Wish Foundation in support of children and the young. Vejle Nytårsbad guarantees that those registered for the event enjoy an ice-cold dip, champagne and a piece of marzipan wreath cake. Ticket booking and further information can be found at Vejle nytårsbad | Facebook (in Danish). Price: DKK 50. Join the splash!
We recommend bringing the following items when winter bathing:
Bathrobe or towel
Swimwear
Bathing shoes
A hat to keep your head warm
A friend/family member to keep you company