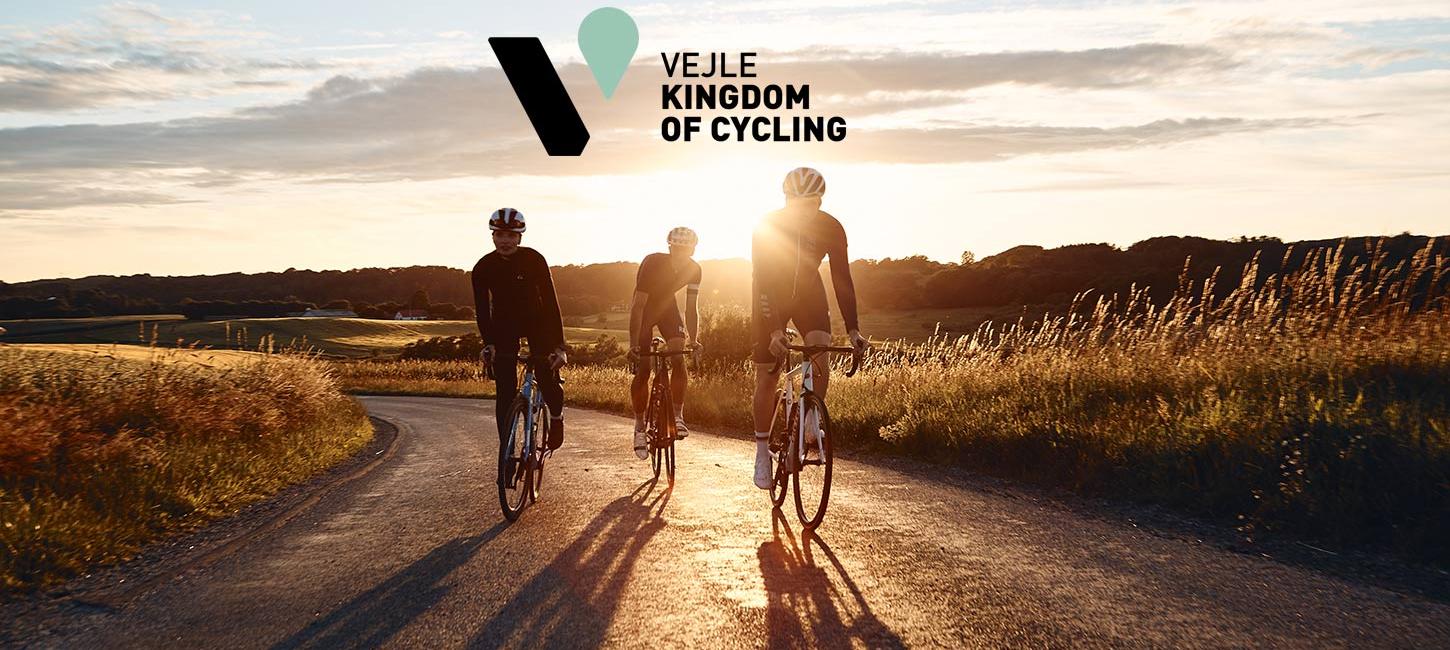 Kingdom of Cycling
Photo:
Elliott Hope Studio
Welcome to the Kingdom of Cycling – a landscape made for cycling. In Vejle and its vicinity you will find a whole kingdom of cycling opportunities – no matter what kind of bike you ride. The terrain is entirely unique and offers an enjoyable environment for you and your bicycle.
The Kingdom of Cycling offers a landscape shaped by the Ice Age, ensuring you enjoy the most amazing panoramic views. Like being whirled into true adventures, here you can discover landmark history by pedal power. Stand on the spot where Viking kings ruled and learn about the lives of Vikings in the visitors' centre Kongernes Jelling. You can ride along the Ancient Road/ Hærvejen and follow in the footsteps of the kings who once travelled this thoroughfare with their marching armies or stand face-to-face with the kings of the animal world, the lions, in Givskud Zoo.
Here, you will also find Denmark's toughest hill climbs, which lend their tarmac to countless road cycling races, from the Queen's Stage of PostNord Danmark Rundt and one of Denmark's largest recreational road cycling races, Grejsdalsløbet, to something truly special – the king of all cycling races, the Tour de France, which will visit the area in 2022.
The Kingdom of Cycling also offers alpine ascents in Vejle's suburban forests which are bound to take the breath away from even the hardiest mountain bike rider. Hone your mountain biking skills in Vejle BikePark, test the professional tracks in the woods of Nørreskoven or follow the blue track in Sønderskoven. There are challenges for everyone, seasoned riders and beginners alike.
The Kingdom of Cycling offers countless experiences and history plays a leading role. Vejle's many hills and steep climbs make the area unique for two-wheeled travellers, and offers beautiful, exhilarating and inspiring experiences like nowhere else.
Welcome to the Kingdom of Cycling – a landscape made for cycling.