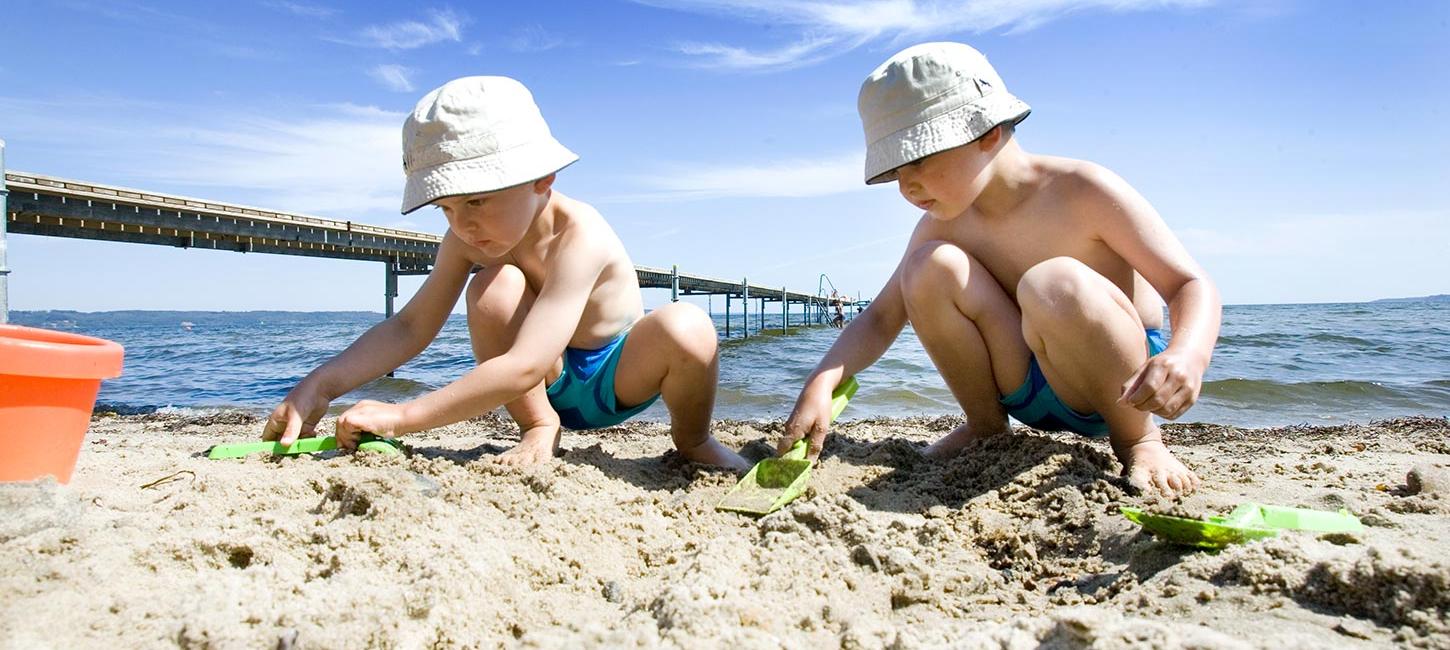 Beaches by Vejle Inlet
To many, a trip to the beach is the essence of summer. Vejle has beautiful coasts and many family-friendly beaches. Here, there are beaches for those seeking urban experiences with bustling activities as well as those who simply prefer solitude.
Vil du ud og vinterbade i stedet? Læs mere om vinterbadning her, hvor du kan få gode råd og tips til en god badetur.