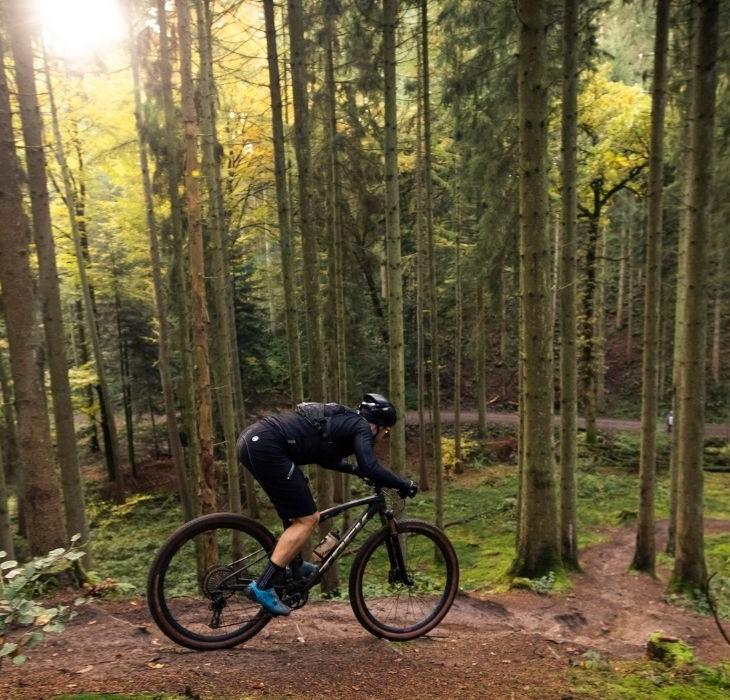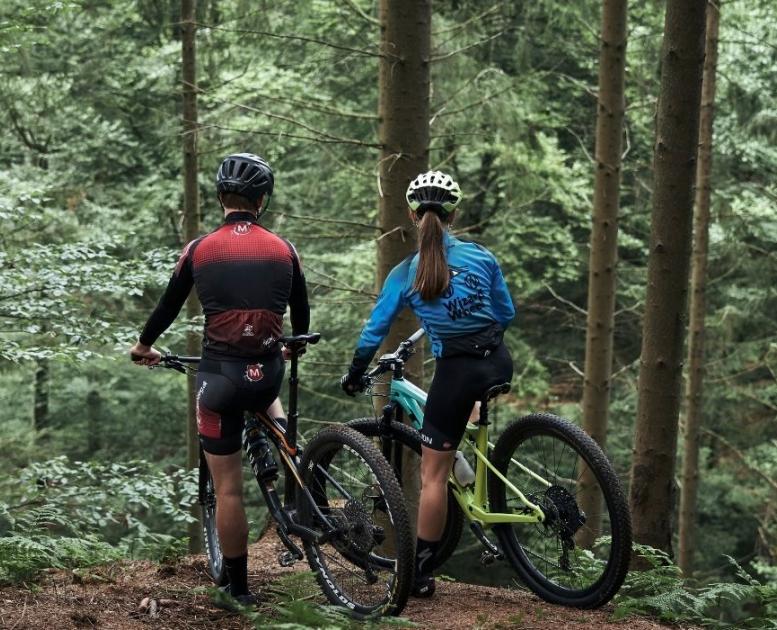 On mountain bike
Photo:
Roar Paaske Fotografi
&
Kenneth Stjernegaard
Vejle's mountain bike trails are top-class
Woodlands, steep slopes and trails – the Kingdom of Cycling offers mountain biking adventure for everyone. The terrain is optimal for daring descents, hard uphill climbs and technical challenges. Test your mountain biking skills in Vejle BikePark. Ride the professional grade trails in the woods of Nørreskoven – or ramble down the blue trail in Sønderskoven, where only 400 metres of the 8-kilometre track is shared with other forest-goers.