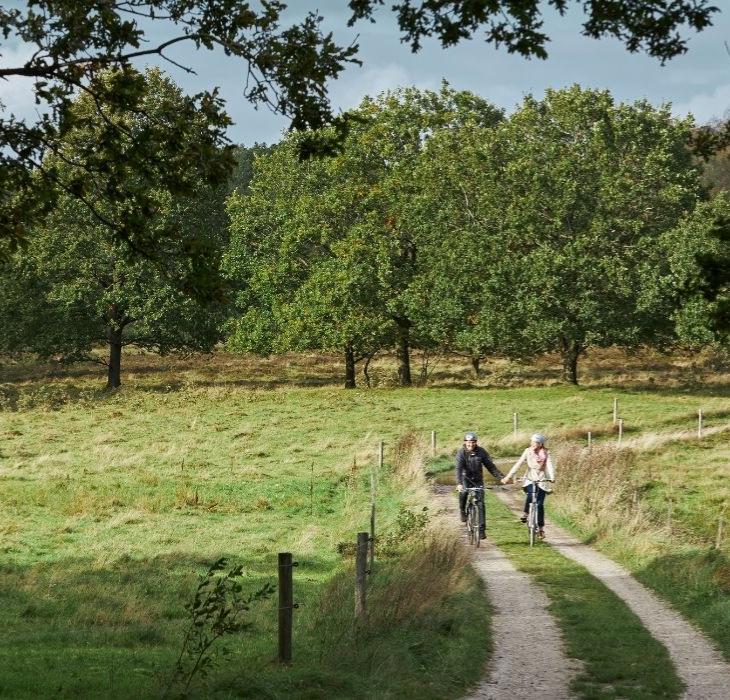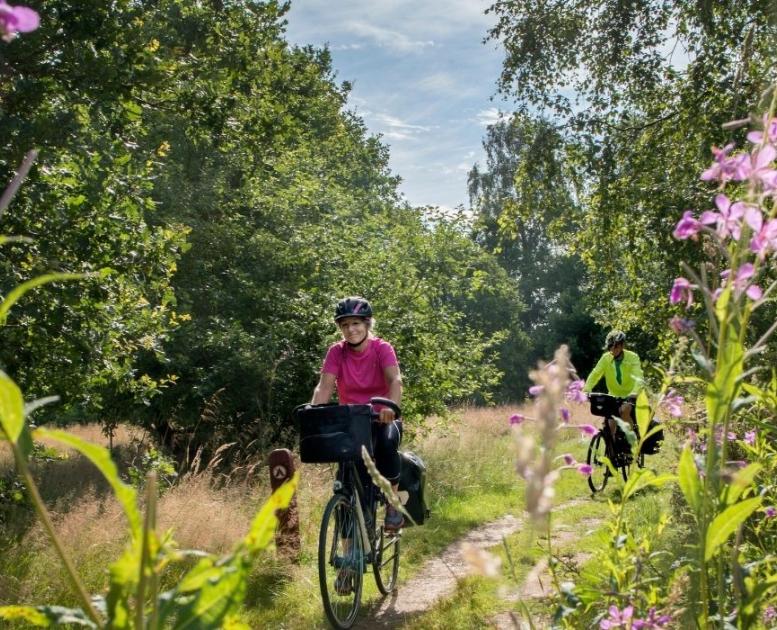 On bike rides
Photo:
Kenneth Stjernegaard
&
Mads Hansen
Kingdom of Cycling is a biking adventure
Discover the area's ancient history on bike, just like in a real-life adventure. Stand on the very spot where Viking kings Harald Bluetooth and Gorm the Old ruled in Jelling. Cycle along the Ancient Road/ Hærvejen, where once kings and armies marched – or stand face to face with the Lion King in Givskud Zoo. Vejle offers a kingdom of experiences, all set in a sweeping, scenic landscape.