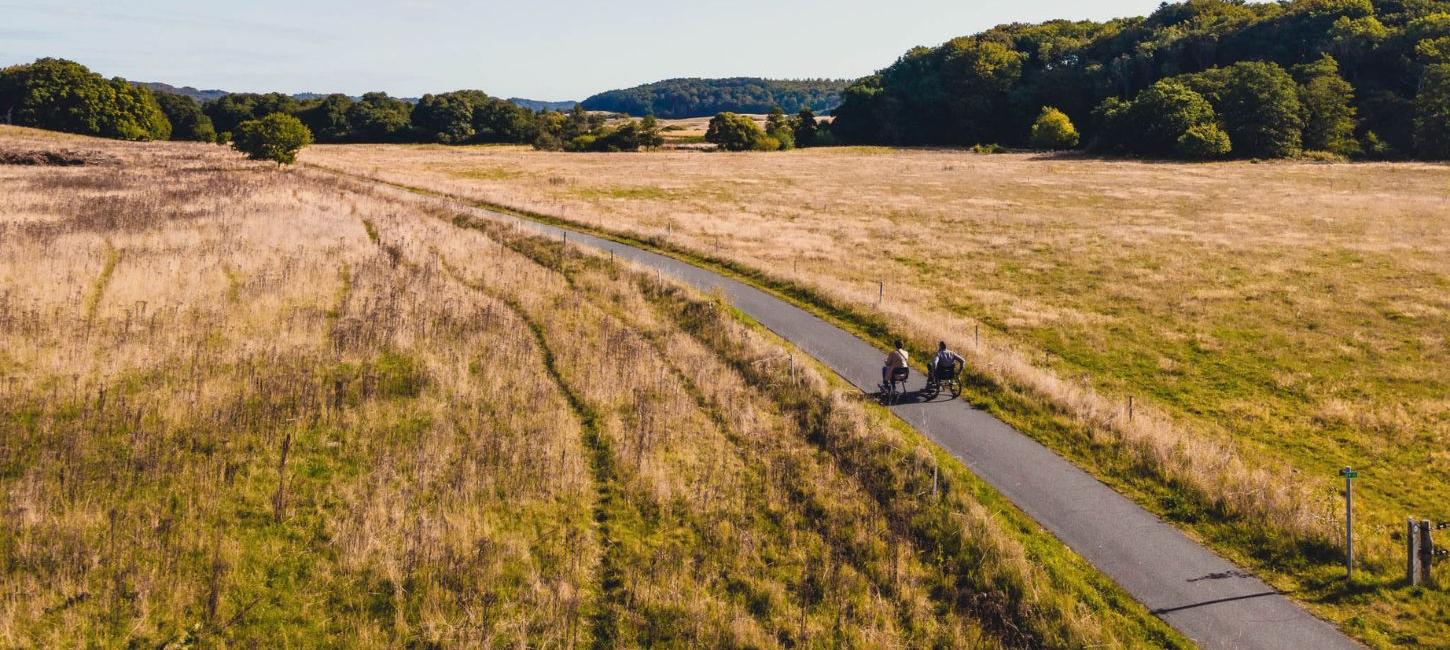 Tourism for all
Photo:
Elliott Hope Studio
Vejle is to be accessible to everyone. Accessibility is a basic requirement for people with disabilities to fully enjoy their stay. On this page, you can find information about accessibility as well as tips and practical information for your visit to Vejle.
What is accessibility?
In 2019, the Danish disability associations published Tourism for All, a report based on an analysis by VisitDenmark. The report shows that approx. every fifth Dane lives with some form of disability, 80% of which are invisible.
That's a lot of people! And this figure probably includes someone you've met. But who are these people? One could be tempted to say all of us, since we are all likely to be affected at one point. Disability is far more than merely a question of wheelchair use, ramps and platform lifts. Visual and hearing impairments, arthritis, autism, ADHD, dementia, asthma, walking or arm disabilities and wheelchair use are just some of these many disabilities. We all probably know either a grandparent, who is a little hard of hearing or who uses a walking stick, or a colleague who uses glasses, or perhaps a friend who has reading difficulties.
Tourism that facilitates accessibility ensures that we can all travel and be consumers of tourist products. This doesn't need to be complicated.
How does VisitVejle work with accessibility?
At VisitVejle, we strive to make tourism accessible to everyone by:
Registering

 at godadgang.dk and continuously working on updating our information and images on the website

By having joined the Sunflower programme in the autumn of 2022 and preparing to accommodate people with invisible disabilities

Informing our network in the tourism industry about various initiatives that can increase accessibility in relation to individual partners

Continuously updating our website with relevant information
Can I rent assistive devices during my stay in Vejle?
HV Care offers rental of many different assistive devices of the highest quality. Here you will find everything from wheelchairs, aids for personal care or electric beds and HV Care will be ready to assist and guide you.
I need nursing care and/or home care services – is there a company that offers these services?
Trolle Care offers competent and caring care and assistance by professional nurses, educators, healthcare workers and physiotherapists, who will take your particular needs into account.
How can I contact a doctor-on-call or find an A&E/ER in Vejle?
In the event of an emergency or life-threatening illness, call 112. State your name and location. The call operator will provide professional emergency assistance
With less serious cases, contact the doctor-on-call service: +45 7011 0707.
The nearest A&E facility / Emergency Room can be found at:
Sygehus Lillebælt, Vejle
Beriderbakken 4
7100 Vejle
Where can I find a 24-hour pharmacy in Vejle?
Vejle Løve Apotek is open from 8:00-21:00 on weekdays. On Saturdays from 08:00 to 14:00 and 18:00 to 21:00. Sundays from 10:00-15:00.
You can find the pharmacy at:
Søndergade 29
7100 Vejle